Angaben gemäß § 5 TMG:
​
SIMONE NEUFING
HAGENAU 62
22089 HAMBURG
​
Kontakt:
Telefonnummer auf Anfrage per Mail oder Social-Media
FAQs
1.) 100% of the Pooling Revenue Adds Value to the Game
---
+ Feeds the game's prize fund + Grows the Jackpot 25% faster + Requires NO new prize liability + Builds the brand of the game in play (as opposed to other add-ons that are mere side bets and don't add value to the brand of the game. + Easier access to more exciting plays
---
2.) Creates New Significant Prizes out of the Existing Prize Fund
---
• 10 New MULTI-MILLION $ Prizes ($5 Million, $10 Million, $20 Million, etc.) and Winners! • PLUS OTHER Meaningful Prizes: $100,000, $5,000, $1,000, $50, $20 and $10 Prizes.
---
3.) Greater Winner Reinforcement
---
Win frequency will match that of scratch tickets, winning once every 2-3 drawings.
---
4.) Increases Retention
---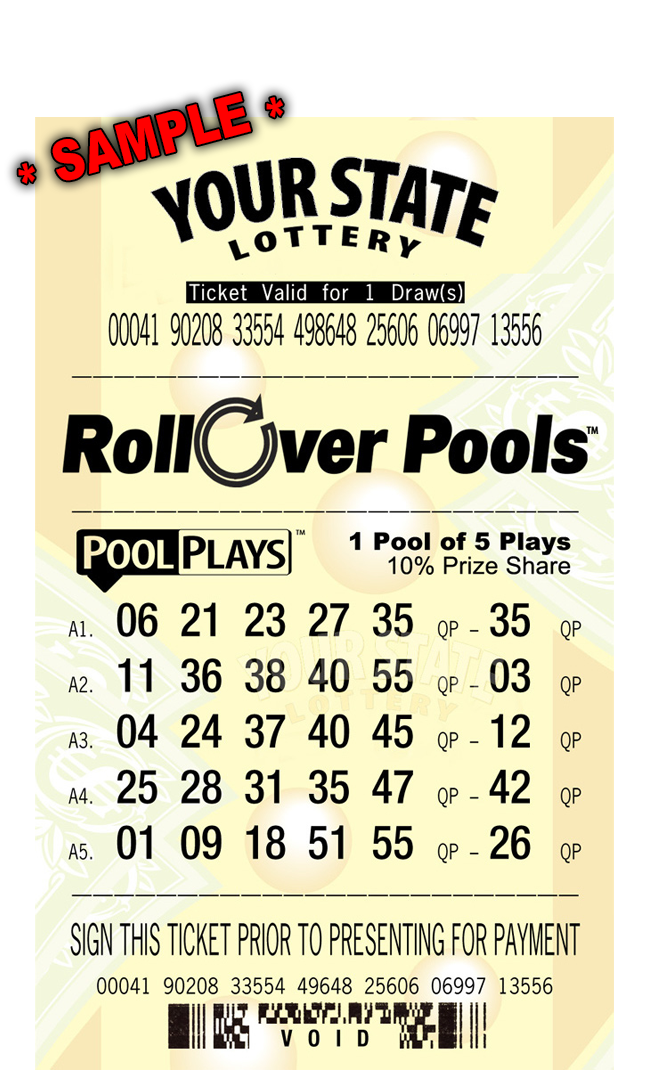 With 10X as many chances to win, players will continually be rewarded. And, when small cash wins are too small to payout (under $1.00), you can offer additional PoolPlays, in this case, called "RollOver Pools", since we are rolling over the small win. These additional plays significantly reduce the current long period of not winning anything and maintains continuity of play and player engagement. Research by Crestwood Assocaites shows "tremendous appeal" for the Rollover PoolPlays. Navigate to our Media page for more information on studies
---
5.) 10X Winner Awareness
---
Because the players in the pool come from different parts of the state, each winning ticket spreads the winning news and new way of playing to 10 unrelated players, each with their own circle of friends, social media and work associates.
---
6.) Delivers Strong Visual Appeal
---
Pooling displays 10 additional lines of play – providing 10X as many matching numbers and 10X as many winners – resulting in 10X more excitement.
When has visual appeal ever been used to sell Mega Millions or Powerball tickets? Players count the odds in their hand, not in their head.
---
7.) Empowers Players to Overcome the Higher Odds
---
Pooling takes the sting out of 300 million to 1 odds (and future odds increases as well). With a pooling option, players feel more in control of their game play. They can always offset higher odds by adding additional pools.
---
8.) Pooling is Already a Tried-and-True Way of Playing
---
Pooling is a proven and traditional way of playing. It is as old as the lotto games themselves, but forming pools is difficult. Research shows that 60% of the players would add a pooling option if offered the opportunity. Navigate to our Media page for more information on studies
---
9.) 25% Sales Increase Starting at the Lowest Jackpot Level
---
Multiple independent research support the existence of this untapped market. And research by Crestwood Associates of 1,400 players in two states, supports a 25% sales increase starting at the lowest jackpot level. Navigate to our Media page for more information on studies.
---
10.) Pooling can be Implemented at the State Level as a Local Promotion
---
...without affecting the game offering in other states. Any state can apply this to a multi-state game or their local state lottery game.
---
---